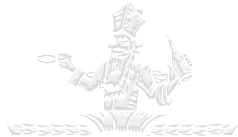 Nov. 03 2021
Emmanuel Macron et Angela Merkel at the Château du Clos de Vougeot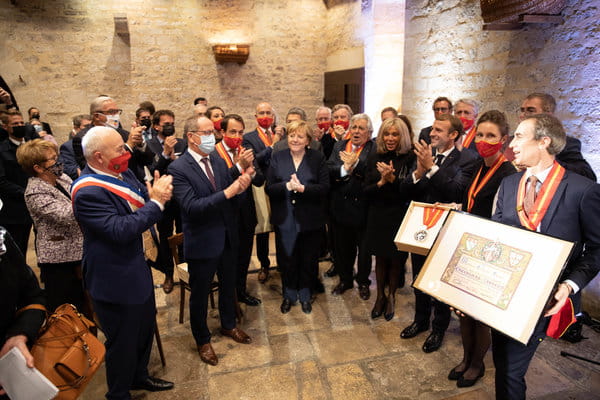 On Wednesday, November 3rd, 2021, the Château du Clos de Vougeot welcomed the President of the French Republic Emmanuel Macron and the Federal Chancellor of Germany Angela Merkel for a reception under the sign of Franco-German friendship.

After an exceptional recital given by the virtuoso Alexandre Kantorow in the Grand Cellar, the members of the Confrérie des Chevaliers du Tastevin presented the two heads of state with the insignia of Grand Officer of the Tastevin.

The evening ended on a gastronomic note for the Heads of State and their spouses who dined in the castle's old dining room.
An exceptional menu, paired with great Burgundy wines, was served at the presidential table, including the castle's emblematic oeufs en meurette, prepared by our resident chef, Alexandra Bouvret.